They say the eyes are the windows to the soul. Eyes are often the first feature people notice about you when you first meet them so it's no surprise that you should take care of them. According to the American Ophthalmological Society, the first eye exam is typically performed as early as six months of age to detect possible vision problems that can often lead to delays, setbacks in education, and behavioral problems. Eye exams are an important part of your health, and even if you are unaware of problems, it's still a good idea to follow this schedule.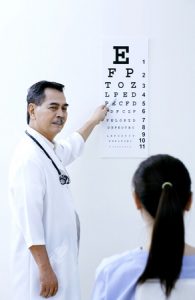 Age 19 to 40: at least every 10 years
Age 41 to 55: at least every 5 years
Age 56 to 65: at least every 3 years
Over age 65: at least every 2 years
Certain individuals are at a higher risk for eye problems because of their lifestyle or certain medications or diseases.
People with diabetes, thyroid disease, rheumatological diseases such as lupus.
People of African or Hispanic descent
Anyone with a tendency toward a high intraocular pressure
Anyone with a family history of glaucoma, cataract, macular degeneration, or retinal detachment
Anyone with a previous eye injury
People taking certain medications (Plaquenil, Prednisone, Ethambutol are just a few of the medications that can affect the eyes — always ask your prescribing physician if vision can be affected by the meds you take)
People already experiencing poor eyesight from any other causes such as cataracts, glaucoma, macular degeneration, etc.
These people should see an eye doctor according to this schedule:
Over age 40: at least every 3 years
Over age 50: at least every 2 years
Over age 60: at least once a year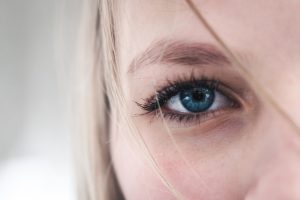 Whether you're a healthy adult or have underlying conditions, eye health is an important aspect of your wellbeing. According to the National Eye Institute, millions of Americans have some problem with their vision every year. Often, common problems can be easily corrected with glasses or contact lenses.
Bond Clinic Ophthalmology is led by Michael G. Ort, MD, Board Certified Ophthalmologist. As the only physician at the center, Dr. Michael Ort loves treating his patients and personally sees every patient at each visit. He also understands the importance of quality care and for that reason, each of his staff are certified by The Joint Commission on Allied Health Personnel.
"Having enough staff and highly qualified staff means better care and shorter wait times for my patients," said Dr. Ort. Dr. Ort has 31 years experience treating eye patients in Winter Haven and continues to stay on the cusp of technology providing state of the art imaging in his office. When talking to Dr. Ort, it's clear that he is passionate about his profession as he states, "my approach to medicine is doing what's best for the patient and taking the time to understand their needs."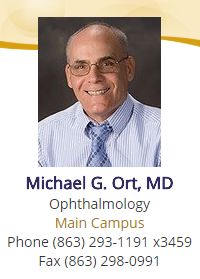 Dr. Ort offers the following services:
Cataract & Implant Surgery
Urgent Care – Walk-ins welcome
Laser & Glaucoma Surgery
Medical & Surgical Eye Care
Routine & Specialty Eye Exams
On-site Imaging & Laboratory
Monday through Friday, 8:00 am – 5:00 pm
506 Avenue A SE
Winter Haven, FL 33880
(adjacent to Bond Clinic)
Call (863) 293-1191, ext. 3459 for an appointment
At Bond Clinic Ophthalmology you can expect to receive excellence in vision care.