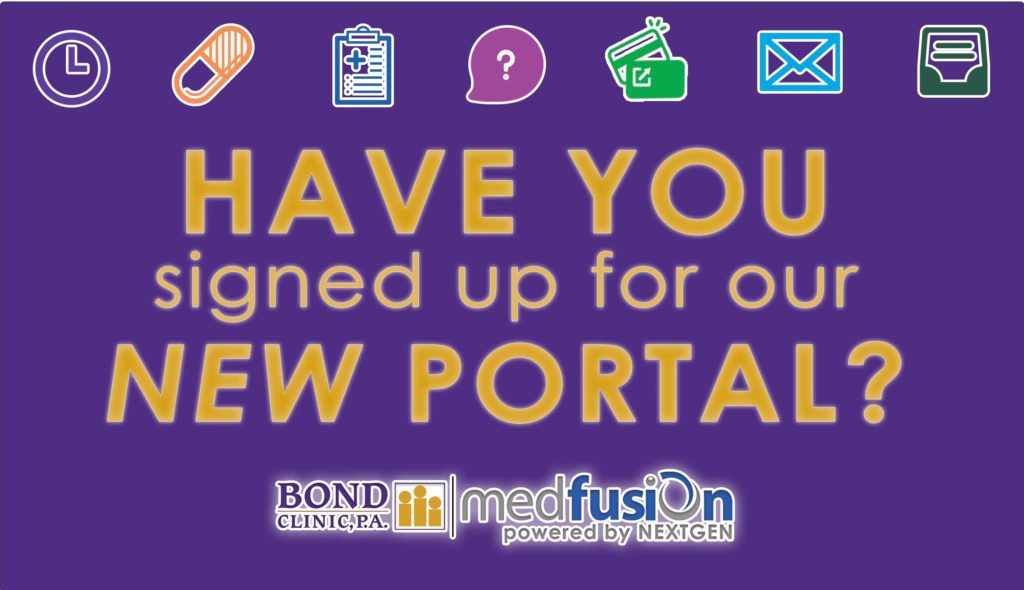 Have you completed your sign up and need to access the portal? Login In Here.  If you are still deciding if you want to sign up, read a few of the great benefits below.
Why should I sign up with the new patient portal?
Our new patient portal offers several benefits. You can bypass our call center to schedule or cancel appointments, request prescriptions, and directly communicate to your healthcare team. You can also view your health records, access visit summaries and other documentation. In addition, you will be able to manage bills through your portal.  
Who can set up a patient portal account?
Any patient of Bond Clinic can have portal access.  You can begin the process by asking a team member at Central Registration or the Receptionist desk at your doctor's office.  They will get you started with the steps below:
Provide them with a valid email address
Watch for your email invitation from [email protected]
Verify your information
Create an account by following the directions
Start enjoying the portal
Is my patient portal secure?
Yes. Your patient portal is HIPAA-compliant, which means your information is securely stored and encrypted.
How do I access my portal once I have created my account?
Once you have completed the sign up process, you can access the patient portal from this website.  The portal is also accessible from the email notifications you will receive.