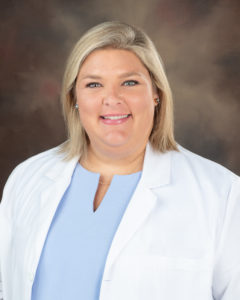 Jennifer I. Forbes, DO
Cardiology
Phone (863) 293-1191 ext 3474
Fax (863) 293-3943
Bond Clinic is excited to announce Cardiology specialist, Jennifer I. Forbes, DO.  Dr. Forbes office is conveniently located at our Main Campus.  Dr. Forbes is board-certified in Internal Medicine and Nuclear Cardiology, as well as board-eligible in Cardiovascular Diseases. She specializes in clinical cardiology, nuclear cardiology (including stress tests), echocardiography (including TEE), and congestive heart failure management.
Please see a full list of conditions and procedures below.  Dr. Forbes is accepting new patients and joined Bond Clinic in 2023.
Fellowship in Cardiovascular Disease
Broward Health Medical Center
Fort Lauderdale, FL
2020-2023
Residency in Internal Medicine
Largo Medical Center
Largo, FL
2017-2020
Doctor of Osteopathic Medicine
Edward Via College of Osteopathic Medicine
Blacksburg, VA
2013-2017
A note from Dr. Forbes:
I am truly passionate about helping patients with heart disease and enjoy working both with patients and their families.  In fact, I want my patients to feel like they are part of the family in my office and I will care for them as if they are my own family.  I believe in developing relationships that expand from the critically-ill setting in the hospital to the long-term care setting in the outpatient clinic. I am committed to providing the most up-to-date knowledge and management/treatment options for my patients in order to maintain their overall health and quality of life.  I guarantee to treat all of my patients with compassion, respect, and support to ensure they have the best possible experience in our office.
Dr. Forbes is proficient in treating:
Arrhythmias
Cardiomyopathies, including but not limited to, hypertrophic cardiomyopathy and cardiac amyloidosis
Congestive heart failure, systolic and diastolic
Coronary artery disease
Endocarditis
Hyperlipidemia
Myocarditis
Pericardial disease
Pulmonary hypertension
Structural heart disease
Valvular heart disease
Dr. Forbes specializes in the following procedures:
Direct current cardioversion
Implantation of loop recorder
Stress echocardiography
Stress testing including exercise (treadmill) and pharmacologic, with and without nuclear imaging
Tilt table test
Transthoracic and transesophageal echocardiograms