Congratulations to Joan Nalker for being selected as the September 2020 Team Member of the Month!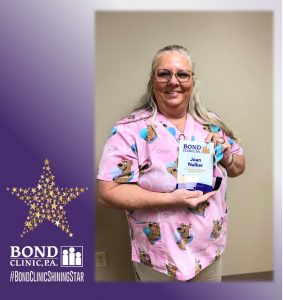 She was nominated because she is very calm and caring with the patients and a delightful team member to be around.
Joan is a Licensed Practical Nurse in the Urology Department and she began her employment at Bond Clinic in June of 2006.