Congratulations to Tara Allison for being selected as the October 2020 Team Member of the Month!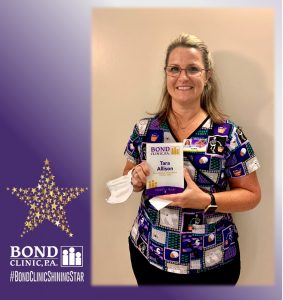 Tara was nominated because she treats her patients with the utmost respect, goes above and beyond for the entire Radiology Department and exemplifies being "the Bond in Bond Clinic."
Tara is a Ultrasonographer in the Radiology Department and began her employment at Bond Clinic in October of 2000.
Congratulations!