Congratulations to Jessica Stetzel for being selected as the July 2020 Team Member of the Month!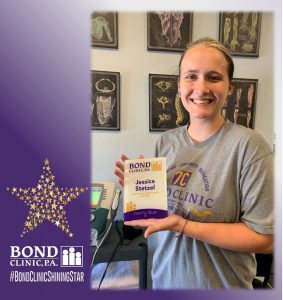 She was nominated because she thinks of patients and their safety first, works with enthusiasm and has a caring and compassionate personality.
Jessica is a Technician in the Physical Therapy Department and she began her employment at Bond Clinic in July of 2017.