Congratulations to Autumn Larr for being selected as the August 2020 Team Member of the Month!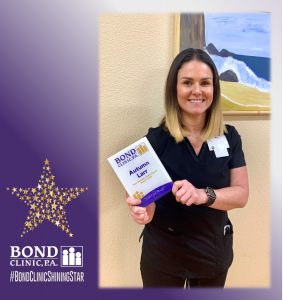 She was nominated because of her tremendous dedication, compassion and patience working with her cancer study patients. In addition, she goes out of her way to make them comfortable and be there around the clock to answer any questions.
Autumn is a Clinical Research Coordinator in Dr. Hlalah's office and she began her employment at Bond Clinic in December of 2015.