Congratulations to Judy Polynice for being selected as the April 2020 Team Member of the Month!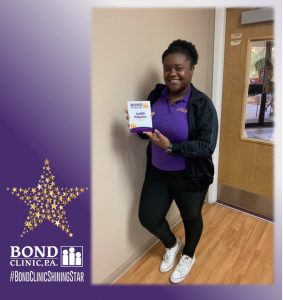 She was nominated because she completes her job responsibilities in a timely manner, is always willing to do anything she is asked and is pleasant to the patients.
Judy is a Medical Receptionist for Dr. Lopez and Brandi Ray, APRN. She began her employment at Bond Clinic in April of 2018.
Congratulations!