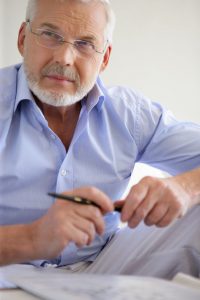 September Is National Prostate Cancer Awareness Month. As the month brings prostate cancer into focus, it's time to increase public understanding of the disease, including its prevalence, approaches to screening and prevention, treatment options, and resources that offer updated prostate cancer information throughout the year.
Prostate cancer is an extremely complex disease—multiple subtypes of this cancer exist, some aggressive and lethal, others non-aggressive and non-life-threatening. The vast majority of prostate cancer occurs as an indolent, slow-growing form of the disease that poses little threat to a mans lifespan. Because one in seven men will be diagnosed with prostate cancer in their lifetime, it is important for men to learn about both non-aggressive, slow-growing forms of prostate cancer and aggressive forms of this disease through conversations with their doctors. In addition, because there has been controversy in recent years over when men should be screened for prostate cancer, there is great need for all men to learn about prostate cancer screening methods, including the drawbacks and benefits to current screening tests.
Prostate Cancer is a story of both great heartbreak and great hope. The heartbreak is that each year more than 29,000 men will die of this disease and that prostate cancer is the second leading cause of cancer death of U.S. men. However, if diagnosed early, the five-year survival rate is almost 100 percent and at ten years post diagnosis, 98 percent of men survive.
Prostate cancer is the most frequently diagnosed cancer in men and is a leading cause of cancer death in men, second only to lung cancer. According to American Cancer Society, there will be an estimated 192,280 new cases of prostate cancer and an estimated 27,360 deaths in the United States during 2009. Staying informed with the latest news on prevention and screening is an important step in reducing your risk of developing prostate cancer. And, should a diagnosis occur, access to current, in-depth treatment information can help you find the best care.
The key to survival is early diagnosis and treatment by a Urology specialist. Bond Clinic has two board certified Urologist Dr. Kevin Lee and Dr. Claudio Romero. They are both accepting new patients and are dedicated to preventative care! Call today 863-293-1191.