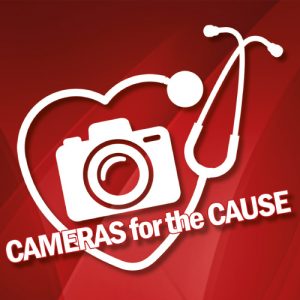 The Event: Cameras for the Cause – a silent art auction to benefit Hope Lodge
The Cost, the Food and the Fun: $30 in advance or at the door at CentraFloridaTix. Includes 2 drink tickets, hors d'oeuvres and live music from Aggie Road
The Wow Factor: All the photography in the exhibit has been shot by Bond Clinic physicians and additional physicians in our community.
The Heart Behind it All: Cameras for the Cause is a compilation of original photography work primarily from Bond Clinic Physicians; as well as, additional physicians in the area. Thanks to the generosity of Polk State College, the art will be displayed in an exhibit in the Winter Haven Fine Arts Gallery at Polk State College in Winter Haven beginning August 12, 2019 through September 5, 2019 for anyone to view.
The highlight of the month long exhibit will take place on Friday, August 30, 2019 from 6-8pm with a reception and silent action event. All the art will be auctioned with proceeds being donated to the Hope Lodge, a facility where oncology patients can find housing while they are being evaluated and treated at Moffitt Cancer Center.
Dr. Michele McClendon has been a Nephrology Specialist at Bond Clinic since 2002 and in addition to her love of patient care; she shares another passion with many of the physicians at the clinic, a love of photography. Earlier in the year, she was in conversation with several colleagues when the idea was born to merge their love of photography with a way to give back to the community. That is when the idea for "Cameras for the Cause – the Doctors Show" was born.
Cameras for the Cause is meant to be a casual community evening complete with live music and food. We invite the community to join us by purchasing a ticket and/or bidding on a piece of art.
The People Making it Happen: Dr. Michele McClendon, Dr. David Woods, Bond Clinic, Polk State College, Aggie Road, The Catering Co, CentralFloridaTix
Click here to view the press release