Congratulations to Wanda Skipper for being selected as the September 2019 Employee of the Month!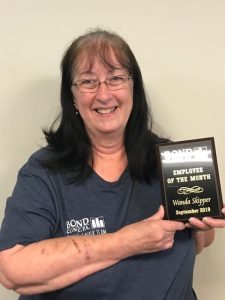 Wanda was nominated for always going above and beyond in working with offices and the excellent insurance training she provides for all reception and registration staff.
Wanda is a Central Registration Specialist in Business Office and she began her employment at Bond Clinic in November of 2013.
Excellent work!