It is with great pleasure that Bond Clinic Cardiologist Dr. Muhammad Mustafa, has been named Medical Director of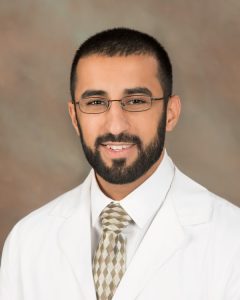 Nuclear Cardiology at Winter Haven Hospital.  Dr. Mustafa is board certified in Cardiovascular Disease, Nuclear Cardiology, Adult Comprehensive Echocardiography and Internal Medicine.
"This will be an entirely new role for me in addition to my Echocardiography Directorship. I will be overseeing all of Stress Testing and Nuclear Cardiology imaging; as well as, working closely with Cardiologists and Radiologists who are currently reading Nuclear Cardiac studies at the hospital, said Dr. Mustafa."
Dr Mustafa has been with Bond Clinic since 2015 and currently serves as the Medical Director of Echocardiography at Winter Haven Hospital.
For more information about Dr. Mustafa or to schedule an appointment, please click here.