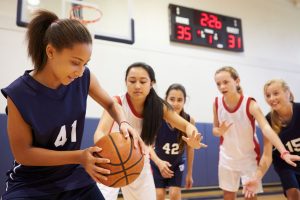 Today's young athletes are bigger, stronger and more active than ever before. But with an increase in athleticism comes a greater risk of experiencing sports-related injuries, including ACL and meniscus injuries in the knee, or injuries to the labrum or UCL in the shoulder and elbow.
Many schools require a preseason physical exam prior to participation, a precaution that pediatric sports medicine expert Dr. R. Jay Lee agree with. "Sports physicals help assess any areas of concern for athletes before they start an activity, and in turn keeps them from further injuring themselves during play if a condition is present and needs to be treated," says Dr. Lee.
Bond Clinic has a fully staffed Sports Medicine Clinic to treat your young athlete. Call (863) 293-1191 x3530.