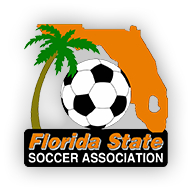 Bond Clinic is pleased to be partnering with the Florida State Soccer Association for the upcoming Florida Classic Tournament. During the four day tournament, Bond Clinic staff will be on-site providing medical coverage for the athletes.
Bond Clinic has a very active sports medicine division comprised of Orthopedic Sports Medicine Specialist Dr. Paul Morin, a full physical therapy department and certified athletic trainers.  "The department works with local colleges and schools on a regular basis, so this is a natural partnership and one we are thrilled to announce," said Ashley Scanlan, Marketing Director at Bond Clinic.  In addition, Bond Clinic has provided medical event coverage for the Polk county school system and the Florida Classic in years past.
The Florida Classic 2016 – FSSA's premier international tournament will be held January 14-17, 2016 in Auburndale, Florida at the beautiful Lake Myrtle Sports Complex. Teams from around the US, Canada and the Caribbean return annually for this event.