As medical technology has continued to advance, one of the many outstanding improvements has been the introduction of minimally invasive surgery (MIS). These surgeries are typically performed laparoscopically or with the use of robotic systems, and have many benefits over traditional surgery. Laparoscopic procedures use a small incision that allows surgeons to insert a tiny camera and surgical tools, then perform the surgery via the scope. Robotic surgery allows an extremely high level of precision and control, as the surgeon controls the robot from a console offering a high definition view of the surgical site. Typical uses of MIS include removal of tumors, treatment of gynecological issues, vascular repair (varicose veins), gall bladder disease, hernia repair, and the treatment of orthopedic issues, to name just a few.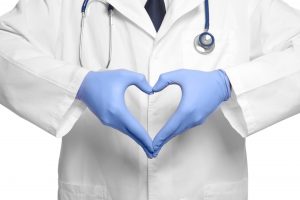 What are the Benefits of Minimally Invasive Surgery?
Minimally invasive surgeries require a much smaller incision than traditional surgeries, leading to many benefits for the patient. After MIS, most patients will immediately notice less pain than after a traditional surgery. The patient will be encouraged to get up and be able to move more quickly, which leads to shorter hospital stays and much quicker recovery. In gallbladder surgery, for example, recovery time is decreased from 6 – 8 weeks to just a matter of days with MIS. Minimally invasive surgeries require smaller incisions, leading to smaller and less obvious scarring. The smaller incision also allows for decreased blood loss and a lower risk of infection. For all of these reasons, MIS is creating cost savings for hospitals, patients, and insurance companies alike.
Dr. Esteban Gambaro, MD
Dr. Esteban Gambaro, MD has been performing minimally invasive surgeries since 2011. Dr. Gambaro is Board Certified in General Surgery, with medical degrees from the University of Cordoba in Argentina and residencies at Loma Linda University and the University of Missouri. Dr. Gambaro's areas of surgical specialization include cholecystectomy, colonoscopy and polypectomy, hernia repair, and Argon Plasma Coagulation (APC Sigmoidoscopy).
Dr. Robert S. Thomas, MD
Dr. Robert S. Thomas has been practicing general surgery and oncology since 1988. Dr. Thomas has medical degrees from the University of Missouri and the Creighton School of Medicine, with further training at the William Beaumont Army Medical Center in El Paso, TX, the University of Miami School of Medicine, and Tripler Army Medical Center in Honolulu. Dr. Thomas uses advanced laparoscopic and robotic techniques for a variety of conditions, including gallbladder surgery, breast cancers, and hernias.
If you have a condition that may require surgery, our caring and highly-trained professionals are here to answer any questions you may have. Visit us online to learn more or call 863-293-1191 to schedule an appointment.