Many of the area schools in Polk County Florida have summer break coming up and it just so happens that we are located in one of the most popular vacation destination states. Orlando and Miami are among 2018 Travel Trends Survey's 10 Most Popular Vacations in the US. This makes for the ultimate opportunistic vacation getaway to have some fun and be safe with the family!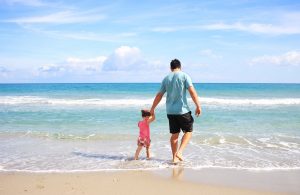 Alcohol Consumption
If you do happen to let loose and have a couple of adult beverages be sure to keep you and your family's safety in mind. Will you need to drive to another destination or back to the hotel? Are you watching over younger children?
Arrange for a driving service ahead of time or utilize a ridesharing service such as Uber or Lyft to avoid driving under the influence at all costs. Having at least one 100% sober adult is always a great idea.
Being Safe in the Sun
We are spoiled with the amazing warm weather here in Florida, but we are called the Sunshine State for a reason. Be sure to apply sunscreen with an SPF of 30 or higher: reapply at least every 2 hours, as well as after swimming or sweating. Covering up skin with clothing, hats, and sunglasses whenever possible is always suggested. Experiencing a sunburn can end up hindering a getaway on the beach, especially if you plan on being there for multiple days. Learn about more Bond kid sun safety tips.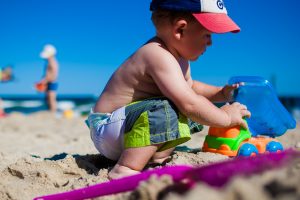 Plan Ahead
Winter Haven is centrally located in Florida which makes for the perfect position to jet out to any popular beaches or attractions. Head north or south and you can reach state lines in a little over 4 hours. Some of the most crucial things to consider before heading out are traffic, weather, pet or house sitting options, and the hours of any local entertainment you may be visiting.
Get Help
In case of an emergency be mindful of your surroundings. Having a medical kit nearby or knowing where the nearest urgent care or emergency room can make a stressful situation much more manageable. The Bond Clinic Urgent Care is open to established Bond Clinic patients and new patients. Most major insurance plans are accepted and cash pay rates are available. No appointments necessary and walk-ins are welcome!
Here at Bond Clinic, we have a full team of dedicated staff that are always here to help. Check out our Urgent Care staff here. Contact us today at 863-293-1191 ×3693 to set up an appointment!