This one-stop shop for women's health includes obstetrics and gynecology, women's diagnostic services and a medical spa.
Bond Clinic Women's Health Center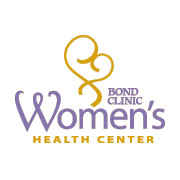 Bond Clinic's Women's Health Center was developed as a one-stop shop for women's health. It includes four board certified obstetrics and gynecological physicians, women's diagnostic services and a medical spa. It is located at the Bond Clinic downtown Winter Haven satellite office at 199 Ave B N.W. in Winter Haven.
The Women's Health Center houses four physicians who are board certified in obstetrics and gynecology- Dr. Carlos Gabriel, Dr. Vincent Gatto, Dr. Jana Kenaan, and Dr. Eva Salamon– and a clinical and clerical support staff of 13.
Advanced imaging and diagnostic services located at the center include 3 and 4-D ultrasound, urinary incontinence evaluation, and 3D digital mammography.
In addition to the complete gynecological services and personalized pre-natal care, the Women's Health Center offers Bond Aesthetics, a division that includes a medical spa and cosmetic laser therapy. The spa includes a licensed massage therapist and facial specialist who offers a wide range of services from a relaxing hot stone massage to variety of facial treatments. The board-certified physicians perform cosmetic laser treatments for facial rejuvenation, hair removal, spider veins and broken capillaries, acne, Rosacea and age spot removal. Botox and other cosmetic injections for the treatment of facial lines and winkles are also available.
The goal of the Women's Health Center is to give women a place they can go for both their medical and cosmetic needs in a relaxing, comforting and state-of-the-art atmosphere. For more information, or to schedule an appointment please call 863-293-1191 ext. 3573.