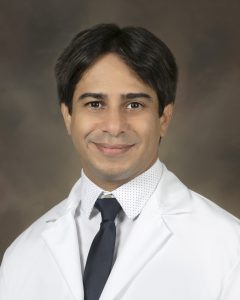 Armando Doval, MD
Internal Medicine
Phone (863) 293-1191 x4020
Fax (863-) 508-2239
Bond Clinic welcomes Armando Doval, MD board certified Internal Medicine physician.   Dr. Doval has been practicing since 2008 and is excited to join our group of primary care physicians.  His office is located at the Bond Clinic Davenport Campus and he is accepting new patients.
Su médico y el personal hablan español
*Beginning Monday, August 27, 2018 – Dr. Doval's office has relocated to our new Davenport Campus at 2320 North Blvd W, Suite C, Davenport, FL 33837.
Internal Medicine Residency
Hospital de la Concepcion
San German, PR
July 2005-June 2008
Medical Degree
Ponce School of Medicine
Ponce, PR
February 2004-June 2005
Unversidad Autónoma de Guadalajara
Guadalajara, Jalisco, Mexico
January 1998-December 2001