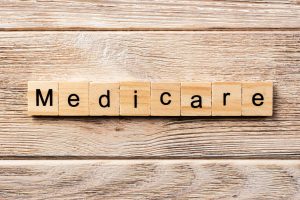 Bond Clinic knows that selecting the right Medicare Insurance coverage is an important decision.  For the convenience of our community, we are happy to provide on-site seminar's with five providers for the 2019 Medicare Open Enrollment period.
There is no need to RSVP and all seminars will be held at our Main Campus: 500 E Central Ave, Winter Haven, FL in the 4th Floor Conference room of the Steele Building (4 story building.)
Please review a current list of accepted medicare plans*, some providers do not participate in all the plans listed. Contact your physician to confirm that they accept your plan.
October
Tuesday, October 8
– Florida Blue – 10am-12pm Q & A Sesson
Thursday, October 10 
– Florida Blue – 2pm-4pm Q & A Session
Monday, October 14
– Devoted Health – 10am Seminar
Tuesday, October 15
– Careplus – 11am Seminar
– United Healthcare – 2pm-3pm Seminar
Thursday, October 17
– Florida Blue – 2pm-4pm Q & A Session
Monday, October 21
– Careplus – 11am Seminar
Tuesday, October 22
– Florida Blue – 10am-12pm Q & A Session
– United Healthcare – 2pm-3pm Seminar
Thursday, October 24
– Florida Blue – 2pm-4pm Q & A Session
Friday, October 25
– Humana – 9am (English), 11am (Spanish)
Monday, October 28
– Devoted Health – 10am Seminar
Tuesday, October 29
– Florida Blue – 10am-12pm Q & A Session
– United Healthcare – 2pm-3pm Seminar
Wednesday, October 30
– Careplus – 11am Seminar
Thursday, October 31
– Florida Blue – 2pm-4pm Q & A Session
November
Tuesday, November 5
– United Healthcare – 2pm-3pm Seminar
Wednesday, November 6
– Humana – 9am (English), 11am (Spanish)
– Careplus – 3pm Seminar
Thursday, November 7
– Florida Blue – 2pm-4pm Q & A Session
Monday, November 11
– Careplus – 11am Seminar
– Devoted Health – 2pm Seminar
Tuesday, November 12
– Florida Blue – 10am-12pm Q & A Session
– United Healthcare – 2pm-3pm Seminar
Friday, November 15
– Careplus – 11am Seminar
Tuesday, November 19
– United Healthcare – 2pm-3pm Seminar
Wednesday, November 20
– Humana – 9am (English), 11am (Spanish)
Thursday, November 21
-Careplus – 10am Seminar
-Florida Blue – 2pm-4pm Q & A Session
Monday, November 25
-Devoted Health – 10am Seminar
Tuesday, November 26
– Florida Blue – 10am-12pm Q & A Session
-United Healthcare – 2pm-3pm Seminar
December
Wednesday, December 4
– Humana – 9am (English), 11am (Spanish)
Thursday, December 5
-Florida Blue – 2pm-4pm Q & A Session
Feel free to contact our Marketing Department with any questions: 863-293-1191 ext 3577