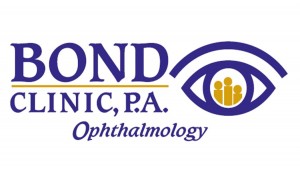 Bond Clinic Ophthalmology is led by Michael G. Ort, MD , Board Certified Ophthalmologist. As the only physician at the center, Dr. Michael Ort loves treating his patients and personally sees every patient at each visit. He also understands the importance of quality care and for that reason each of his staff are certified by The Joint Commission on Allied Health Personnel.
"Having enough staff and highly qualified staff means better care and shorter wait times for my patients," said Dr. Ort.  Dr. Ort has 31 years experience treating eye patients in Winter Haven and continues to stay on the cusp of technology providing state of the art imagaing in his office. When talking to Dr. Ort, it's clear that he is passionate about his profession as he states, "my approach to medicine is doing what's best for the patient and taking the time to understand their needs."
Dr. Ort offers the following services:
*Cataract & Implant Surgery
*Urgent Care – Walk-in's welcome
*Laser & Glaucoma Surgery
*Medical & Surgical Eye Care
*Routine & Specialty Eye Exams
*On-site Imaging & Laboratory
Monday through Friday, 8:00am – 5:00pm
506 Avenue A SE
Winter Haven, FL 33880
(adjacent to Bond Clinic)
Call (863) 293-1191, ext. 3459 for an appointment
At Bond Clinic Ophthalmology you can expect to receive excellence in vision care.